WELCOME TO OUR POKER SECTION
In this area of Play Video Poker Slots, poker aficionados can find poker quizzes, original poker articles and ideas, current poker tournament updates and the latest offers and tournaments from their favorite internet poker sites.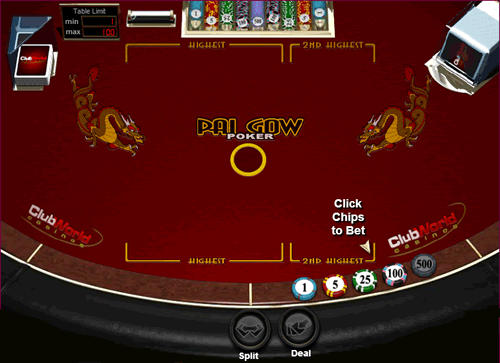 POKER QUIZ:
This poker quiz focuses on a situation that comes up quite frequently in tournament poker when playing Texas Holdem , especially No Limit and can hopefully improve your No Limit Holdem results.
Suppose you have:


it is now fourth street and the board is showing:




You raised coming into the pot and were called by one opponent. Your opponent, who is first to act, checked the flop. You made a decent bet on the flop and again were called. On fourth street, a seemingly innocent two of spades came off and again, your lone opponent checked to you. What should be your action at this time? Check, Bet A Little, Bet A Lot?
Click a Link Below To Describe The Action You Would Take and See if We Agree